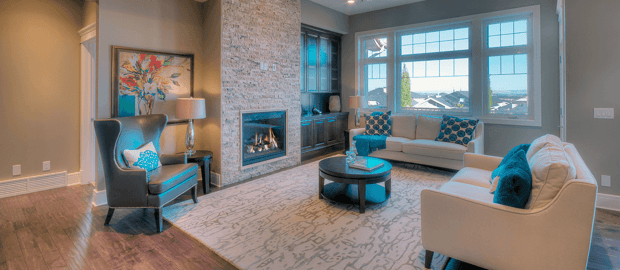 Now that you have decided to invest in a custom build, you'll want to use your personality to define your new home. But how do you do this? How can you create rooms that are both functional and unique? Which finishes will look best where? What furniture will best compliment your home's layout? What paint colours and fixtures will reflect your personal style? There are so many things to decide on!
When it comes to these sorts of large decisions, sometimes it's best to work with the experts. Enter the interior designer.
Not only will an interior designer help ease the stress associated with so many decisions, but they will help you bring your ideas to life. If you're still not convinced, here are a few more reasons to hire an interior designer to help you with your custom home vision.
1. Complete Living Experience
Unlike an interior decorator (who focuses on home decor), an interior designer considers all aspects of the design and function of your home. Not only will they decorate the space to match your personal style, but additional aspects such as lighting, flow, ambiance, and everyday functionality will be considered. For example, if you're bringing furniture pieces to your new home that are a family heirloom, an interior designer will be able to integrate your existing pieces flawlessly into the new design.
Your designer will also do all the shopping for you, saving you a vast amount of time. And when it comes to putting it all together before you move in, it will all be taken care of for you. Your home will be put together and complete as though by magic.
2. Access to More Furniture and Décor
If you choose to decorate your new custom home on your own, you will be limited to the selection of furniture and décor pieces found in retail stores. A designer, on the other hand, has access to wholesale products as well as the ability to design custom furniture for your spaces.
Interior designers have plenty of contacts in their books to find the best options for your needs, both design-wise and cost-wise. Often, these professionals are given discounts on items which are then passed onto you.
Speaking of saving you money, an interior designer will also prevent you from selecting the wrong finish, texture, or colour in your home. Their expertise allows them to see the complete product before it's finished, and make suggestions on your colour and finishing selections to unite your home and décor in a way you expect. The last thing you want to do is invest in expensive finishes only to have to replace them when they aren't the right fit.
3. Incredible Wow Factor
Interior designers create entire spaces, and they have the right skills to pull together a seamless design in your entire home. Room to room, they have the ability to create consistency and uniqueness all at the same time, giving each space its own identity while maintaining a cohesive look throughout the home.
The wow factor is found in the details—it could be a feature colour pulled in just the right places or a special piece of furniture that makes a bold statement. Maybe it's a special pattern in which your tile is laid or a certain combination of colours and textures.
The best part of all is your designer will work with you to create the dream home you envisioned. Just be sure to be open and upfront about what it is you're looking for. While designers can take creative liberties, it is best if you set out a clear set of expectations so you're both seeing the same vision for your new home.
These are just a handful of reasons why hiring an interior designer when building your new custom home is a smart idea. So, when you're choosing your custom home builder, remember, they should be more than happy to help you find the right designer for you.