When it comes time to build your ideal home, it can seem pretty daunting when you realize how many custom home builders there are to choose from. You've done your research and have decided a custom home is the way to go, but how do you even begin to select the right builder to bring your dreams to life? Let's focus on a few steps that can make the selection process simpler and more fun.
Tour Show Homes
This step may seem obvious but visit multiple show homes (even by the same builder) to determine the best builder that fits your specific style. Some may be modern and contemporary; some may be more traditional or even eclectic. Determine your own personal tastes and look closely at the fit and finish of each home you visit. By finding a builder that can match what you're looking for, you'll be able to use your personality to define your custom home.
Visiting multiple show homes will also help you get a feel for what the company is like to work with. Their sales staff is usually a good indication of the culture of the business. Is the staff a bit rigid and uncompromising? That may indicate the builder is less flexible and you may not be able to make all of the customizations you're looking for. Is the staff friendly? Are they engaging in your interests, asking questions about you and your new home needs? If so, this builder is taking interest in providing you with a custom home you can truly call your own, where anything is possible.
As you visit show homes, be sure to visit the basements. Most of them will likely be finished living spaces, but take a good look at the utility rooms. How does the builder organize wiring, panels, and appliances such as the furnace or hot water heater? Is it neat and organized? Are they using this room as general storage? These are good indicators that the builder has high standards and understands the importance of the details in a custom build.
Come Prepared with Questions
Your home is a major investment, and the builder you work with should fit your needs on virtually every level. The last thing you or your builder wants during your new home construction is surprises, so asking plenty of questions up front is the best thing you can do. This ensures your builder also has a clear understanding of your expectations.
Some questions you might want to ask include:
How do you differ from other custom home builders?

Do you have in-house designers or are we required to supply an architect?

Do you have lots to choose from, or do we need to pre-purchase land?

How do you select the contractors that build my home?

Who will be my main contact throughout my new home build? (There should only be 1-2 people you will need to contact: one will be the sales person you work with, and one may be the construction supervisor building your home. If there are more, it may be a red flag that the company is disorganized, and there may be miscommunications down the road.)

How long will my custom build take? Will I be notified with updates?

What are your processes and policies if I want to see my home and/or make changes during the build?

How do you handle delays in construction; will I be notified?

How is home warranty managed post-possession?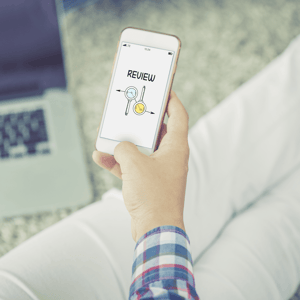 Consider Past Reviews
Past reviews are a great way to determine how a builder is to work with, but this is also a subject to which extra caution should be applied. Keep in mind that online reviews are rarely validated (meaning anyone can post a review even if they aren't the direct purchaser) and that most people tend to only leave a review when they are upset. This vastly skews the ratio between good and bad reviews.
That being said, look for online reviews that meet your expectations. Does the builder listen to the customer's needs? Are they attentive to customer satisfaction? Did they go above and beyond for the customer?
If you see bad reviews, be careful how much stock you put into them. Dig deeper into the posters themselves. Look at their other online reviews; do they only leave bad reviews? If so, that customer may have unreasonable expectations that may not be the builder's fault.
When looking through reviews, also note whether or not the builder responds. Are they paying attention to what customers are saying online? How do they handle complaints? Do they respond to both good and bad reviews? The more present a builder is in this manner, the more likely they are going to be attentive to your needs and ensuring you are satisfied with your purchase.
Most custom home builders use an industry-related survey system for quality control, and those surveys will be validated and authenticated. Ask homebuilders for a few samples of these reviews (some of them publish these survey comments on their websites or social media).
References
In addition to reading reviews, you can also ask your home builder for references. By getting in touch with a previous purchaser, you can ask specific questions about how easy the builder was to work with, how they handled situations and other items you may be concerned with.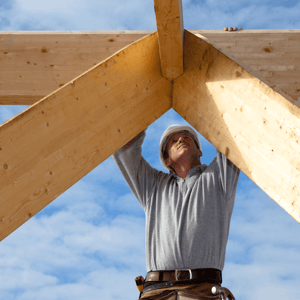 Things to Watch Out For
While there are many good, helpful home builders available, unfortunately, it's a sad reality that there are some bad choices. Here are a few things to watch out for when selecting a custom homebuilder:
Too Much Down Payment or High Deposits Required to Start the Build
Some builders may not be very good at developing cash flow in their business, and they may be funding another home's build with your deposit. This is a red flag, certainly because it could indicate the company is in financial distress. A standard deposit of 5% is normal for the industry; if the amount a builder is requesting is much higher, question why and be scrupulous.
The Sales Staff Are Pushy
Sales may be getting high amounts of pressure from the office to push a purchase or even push you for higher upgrades. This is not a company you want to work with as they have their own interests in mind, sacrificing yours. A balanced compromise is ideal; you want a company to build your dream home, but they are a business as well and will need to ensure the purchase is a good deal for both sides.
Unclear Contracts
Ensure your contract is clearly written, that there are no fuzzy areas that you don't understand or don't make sense. Expectations on both sides should be clearly stated, including financing, to ensure the process is smooth and you end up with the home you wanted in the first place.
From the beginning, the ideal custom home builder will be a partner throughout the process. A level of respect for their customers should be evident, in addition to the quality of the build and the attention to detail. Don't feel pressured to select a builder based solely on one factor; there is so much more to the process. The experience throughout is what matters.