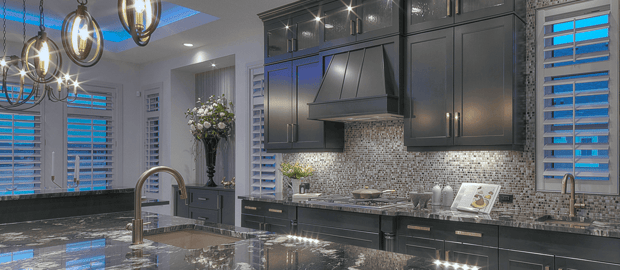 Building a new home is an exciting endeavour. The months ahead are sure to be filled with important decisions. If you love to cook, make sure you pay attention when it comes to selecting your kitchen appliances. The right choices will make a big difference in the way you experience your kitchen, and in the ways you can cook!
One of the advantages of working with custom home builders is the opportunity to have high-end features of uncompromising quality. If a gourmet kitchen is something you dream of, don't forget to make space in your budget for top-of-the-line appliances and make that dream a reality! There are several components you should consider for your kitchen, and your builder can help you decide on specifics when it comes to the brands and models.
Cooking: Ovens And Ranges
Reliable and efficient cooking appliances are key to your new chef's kitchen. That means selecting a great oven and cooktop that delivers precise and powerful heat exactly where you need it.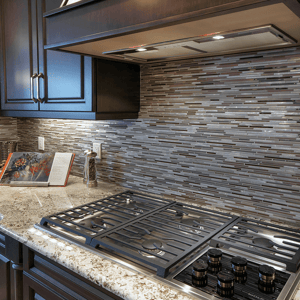 1. Full Gas Ranges
Gas has traditionally been the choice of professionals. A gas stove is very quick to heat and you can adjust the temperature instantly if needed. You can also use any type of pan on a gas stove. A top quality range can actually deliver a lot more than just gas cooking, like Wolf's Dual Fuel Line. Besides sealed, double-stacked gas burners, these ranges also give you a great electric convection oven down below for fast baking and broiling.
2. Magnetic Induction Cooktops
Induction cooktops are growing in popularity, and it's no wonder why. They also provide superior responsiveness and nearly instant heat. They are a safe option for families with young children as the panels complete a circuit with your induction cookware to deliver heat, and the surface itself remains cool to the touch. If you are designing a compact kitchen you may want to install only a cooktop, rather than a full oven with a range, making the induction cooktop a perfect choice.
3. Wall-Mounted Ovens
To save space without compromising on quality, another option is a wall-mounted oven. You can get the same premium technology in this style that you find in other top-of-the-line appliances. Wolf makes a full range of convection wall ovens that are the same calibre as the freestanding model mentioned above. For the very latest in design, consider a stylish french door wall oven.
Cooling: Refrigerators And Other Options
Buying the best ingredients is an important part of cooking great food, and you want those ingredients to stay fresh once you get them into your kitchen. That means investing in a good refrigerator.
4. Full-Size Refrigerators
For a full-size fridge that is equally impressive in both function and in looks, consider a premium brand such as Sub-Zero. High-end refrigerators easily justify their price thanks to their exceptional climate control capabilities and the endless style options. Whether you want a stainless steel unit that looks as powerful as it is or a custom fridge that blends in with your kitchen cabinets and is nearly impossible to spot until you open it, installing a good refrigerator is a must.
5. Under-Counter Refrigerators
Don't forget that refrigeration may be a job that needs to be broken down in your dream kitchen. You can get the same level of uncompromising quality in smaller units designed to fit beneath a countertop. Design a perfect workstation for your cooking routine and then make sure your fresh ingredients are at hand where you need them.
6. Refrigerated Wine Storage
If you've built up a great collection of wine or want to start one in your new home, give it a place to thrive in your new kitchen. Good wine coolers keep your wine protected from adverse temperatures, moisture, light, and vibration. You can fit a superb full-height wine cooler into a space as narrow as 18 inches or have a space designated for a few of your favourite bottles under the counter.
7. Premium Dishwashers
Clean-up is an inevitable part of the cooking process, and likely the least enjoyable one. Minimize the hassle involved in cleaning your kitchen by investing in a great dishwasher. Premium models do a better job of getting your dishes clean, run faster and quieter, and use less energy. You'll also get long-term durability from high-end brands like Asko, which justifies spending a bit more on your kitchen cleaning equipment. Another bonus is higher-end dishwashers, as with most premium appliances, can usually be customized to match your decor. A great "panel ready" dishwasher will disappear into your cupboards when it's not in use.
The Ultimate Storage Solution
8. Touch Activated Cupboards
If you want the cutting edge in convenient kitchen design, consider installing touch-activated cupboards. These are ordinary cupboards with electric motors, electronic sensors, and magnetic closures that slide themselves open when you tap the doors. Most hands-free cupboards also include interior lighting for added convenience.
Touch-activated cupboards are most at home in a modernist kitchen, but the necessary equipment can be installed in any kitchen, regardless of the style. However, this feature does need to be precisely designed from the ground up, as these cupboards aren't something you can retrofit into existing cabinetry.
Don't be too quick to dismiss these cupboards as excessive! It's true this will be an added custom feature for your kitchen with serious "wow" factor, but it has significant benefits. Automated cupboards are great for people with mobility or access issues, which makes them ideal in a kitchen designed for gracefully-aging cooks.
If a gourmet kitchen is an important part of your dream home, invest in the appliances that will bring out your best cooking abilities. Great appliances take the drudgery out of meal preparation and make cooking a joy. Installing the best equipment ensures that your kitchen will be both beautiful and functional for many years to come.